Cantine Ferrari key player of Vernici di Biennale Arte with Venetian Heritage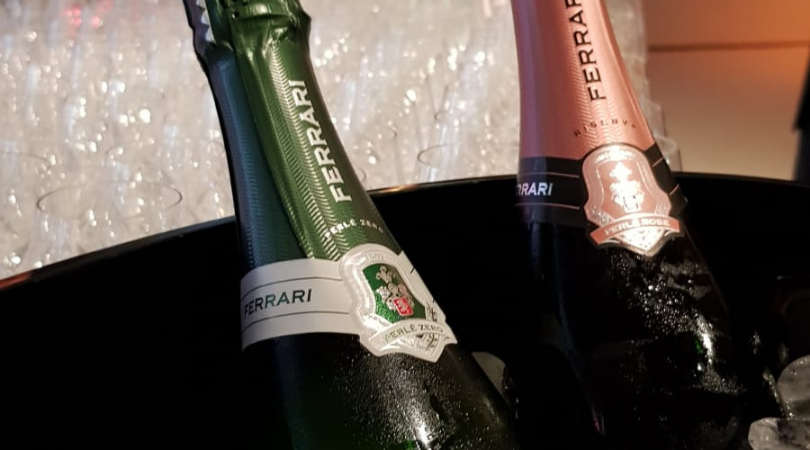 Ferrari bubbles accompanied the celebrations of the 20th anniversary of the prestigious Venetian Heritage Association during Vernici di Biennale Arte in Venice. Venetian Heritage organized many important cultural events for their guests culminated with the amazing "Tiepolo Ball" at Palazzo Labia on Saturday 11th May.
After a welcome drink held on the morning of May 8th, on the evening of May 9thFerrari Trentodoc paired the dinner at the wonderful Abbazia di San Gregorio, a monastery built in the fourteenth century arranged by Galleria Colnaghi. They wanted to celebrate the spirit of "Grand Tour" by settling the perfect dwelling for a contemporary collector in a combination of important paintings and vintage pieces of design.
On May 10th they had a cocktail sponsored by the Ministry of Culture for the opening of "Domus Grimani", the collection of neoclassical sculptures brought back to their original position after four centuries thanks to Venetian Heritage. In the meanwhile, the Gagosian Gallery opened the exhibition Pittura/Panorama in the same museum of Palazzo Grimani in honour of the artist Helen Frankenthaler.
For the grand finale, the most awaited social event of the Biennale, the "Tiepolo Ball" at Palazzo Labia sponsored by Maison Dior as a tribute to the "Bal Oriental" of 1951's Bestegui held in the same palace.
There, Ferrari bubbles welcomed more than 200 guests dressed in astonishing customs of that era. The night was simply amazing.
Cantine Ferrari have supported Venetian Heritage for many years. The association, founded in 1999 by Lawrence D. Lovett, supports cultural projects dedicated to Venice like restorations, studies and exhibitions in order to make the people more aware of the treasures of Venice.
The funds collected during this "Gala Weekend" will support the restoration of the staircases of Scuola Grande di San Giovanni Evangelista and of Tiepolo's painting "The Scourge" treasured at the Gallerie of Accademia.