Ferrari Trento and Identità Golose invite you to a new "Identità di Sala" Webinar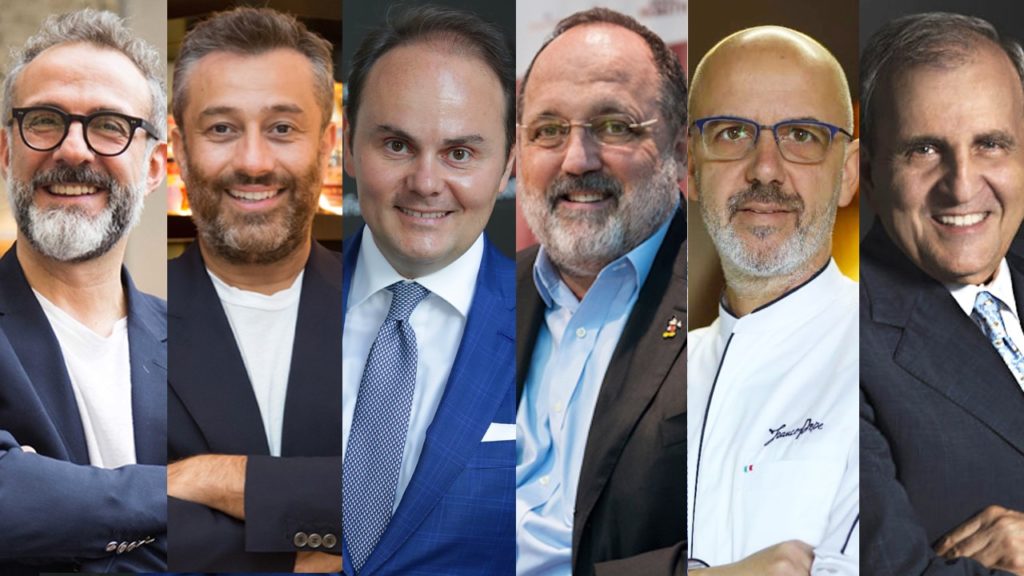 On 29th June, at 5.30 p.m., Identità di Sala returns with a second Webinar titled "Starting afresh: the first steps", which will involve some important figures in the world of hospitality in Italy. They will discuss the situation one month after reopening, identifying what are the best practices for guaranteeing the safety of one's guests without making service any less spontaneous, as well as what the prospects are for the near future.
Chatting together with Matteo Lunelli, President of Ferrari Trento, and Paolo Marchi, founder of Identità Golose, will be Three Michelin Star chef Massimo Bottura, Enrico Buonocore, owner of Langosteria, Lorenzo Giannuzzi, Managing Director of Forte Village and Franco Pepe of the renowned Pepe in Grani Pizzeria.
This is a meeting that will undoubtedly offer interesting food for thought on the theme of hospitality, giving us some bright ideas for ensuring an unforgettable food and wine experience, even in this very particular period.
Ferrari Trento has maintained for a long time the need to interpret hospitality as an art and, today more than ever, this aspect is proving to be fundamental in making a difference during this period of starting anew.
The Webinar will be accessible – while space lasts – via this link to Zoom, as well as live on Ferrari Trento's Facebook page.

Ferrari Trento promotes a culture of drinking responsibly which is part of the Italian Art of Living.
It is a culture linked to the ritual nature of food and the celebration of convivial occasions, in which consumption is moderate and informed.
Enter the ferraritrento.com website only if you share this approach and if you are of the legal age to drink alcohol in your country: a world of excellence awaits you!
Access to the site was denied because you are not of legal age to drink alcohol.