Ferrari Trento, protagonist at Italy's most glamorous Harvest Festivals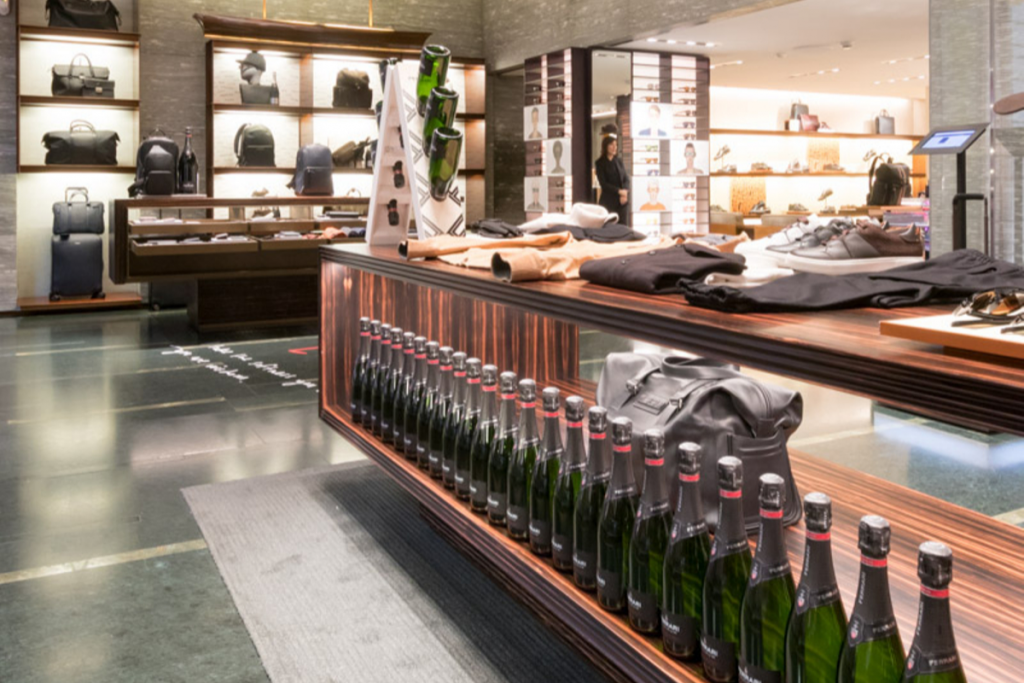 Ferrari's sparkling wines at the Vendemmia ("Harvest") in Via Montenapoleone in Milan and Via dei Condotti in Rome
The Vendemmia di Montenapoleone has reached its tenth anniversary, which it celebrated with a whole host of initiatives during the entire week from 7th to 13th October.
Ferrari Trento is undoubtedly one of the most loyal partners of what again proved to be one of the most glamorous and refined events of the year, uniting the top luxury brands of Milan's fashion district with Italy's most important wine producing companies. The Trento-based winery was in fact a protagonist at various individual events, including the Ferrari evening on Thursday 10th October at the Pasticceria Marchesi with its Perlé Bianco and, once again this year, at the Ermenegildo Zegna boutique at Via Montenapoleone 27, where the cooperation between the two brands was renewed with a tasting of Ferrari Maximum Blanc de Blancs, officially launched in its new packaging less than a  month ago.
This was an evening that highlighted elegance and taste, in every sense of the word: indeed, the partnership between Ferrari Trento and Zegna has its roots in shared values that derive from long family histories and in the ability to convey these values around the world by means of an authentically Italian style, synonymous not only with refinement but also with quality and culture.
The great success that the Vendemmia in Milan succeeds in obtaining every year amongst the public has given rise to an edition in Rome as well. For the third year running, this will follow on from the Milan event, with the "Vendemmia di Via dei Condotti" on 17th October; on this occasion, too, Ferrari's sparklers will be paired with another prestigious luxury brand like IWC, icon of exclusive watchmaking.
In this case the connection with Ferrari's sparkling wines has to do not only with the class and great traditions of both brands, but also a particular rapport with time, which Ferrari Trento has – in more than a century of history – learned to challenge, ageing its Trentodoc sparkling wines for well over the usual period in the darkness and silence of its cellars.

Ferrari Trento promotes a culture of drinking responsibly which is part of the Italian Art of Living.
It is a culture linked to the ritual nature of food and the celebration of convivial occasions, in which consumption is moderate and informed.
Enter the ferraritrento.com website only if you share this approach and if you are of the legal age to drink alcohol in your country: a world of excellence awaits you!
Access to the site was denied because you are not of legal age to drink alcohol.