Ferrari Trentodoc for 56 European and Asian heads of state at Asem Summit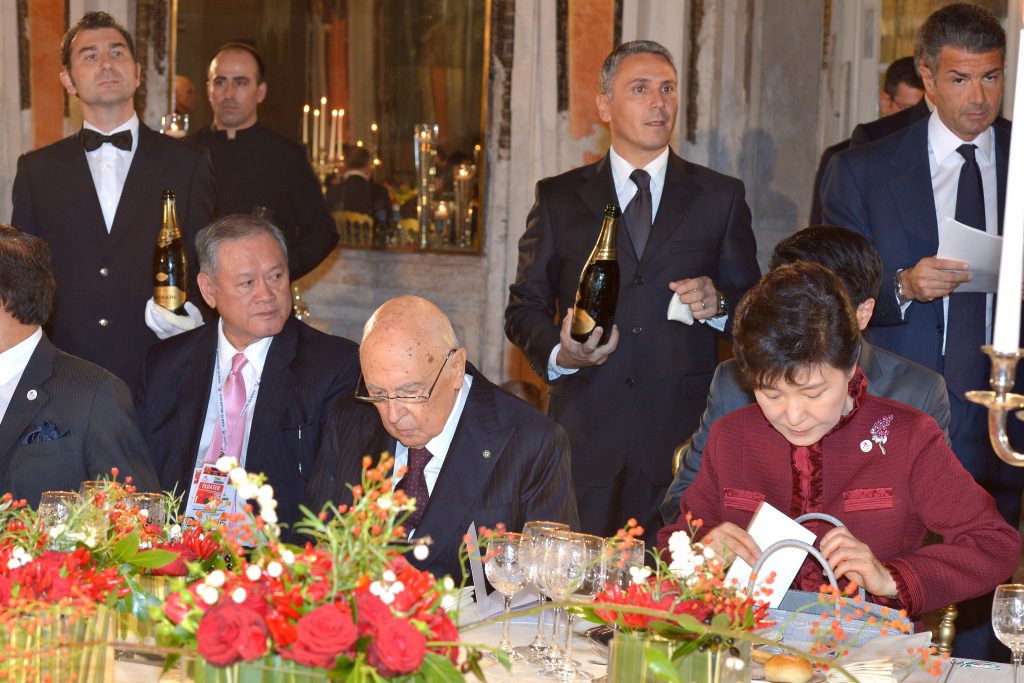 56 European and Asian delegations and their heads of state were welcomed by the Italian Prime Minister, Matteo Renzi, and the Italian President, Giorgio Napolitano. The gala dinner at Palazzo Reale on the evening of the 16th of October was the key moment of the summit and was opened by a Ferrari Perlé 2007 toast. 
Among the heads of state and institutional figures present at the dinner were José Manuel Barroso, Herman Van Rompuy, Angela Merkel, David Cameron, François Holland, Vladimir Putin, the Chinese Premier, Keqiang Li and Japanese leader Shinzo Abe. 
The appearance of the Lunelli family's wines has become tradition with Ferrari representing the Italian Art of Living at many grand events of international institutions, from the European constitution to various G8 summits and finally at the 150th anniversary of the Italian unification.

Ferrari Trento promotes a culture of drinking responsibly which is part of the Italian Art of Living.
It is a culture linked to the ritual nature of food and the celebration of convivial occasions, in which consumption is moderate and informed.
Enter the ferraritrento.com website only if you share this approach and if you are of the legal age to drink alcohol in your country: a world of excellence awaits you!
Access to the site was denied because you are not of legal age to drink alcohol.