Giulio Ferrari earns outstanding ratings in the 2022 Wine Guides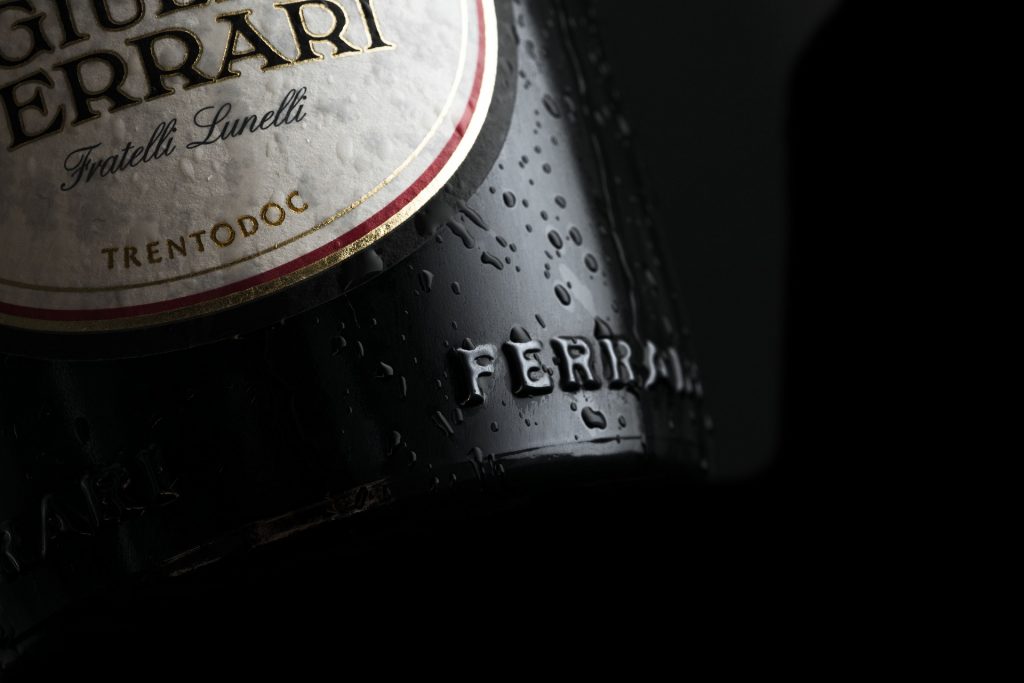 Once again this year, the Wine News website has compared the top ratings in Italy's most authoritative wine guides, confirming Giulio Ferrari Riserva del Fondatore as one of the four wines on which eight out of nine of these guides agree.
As the only sparkler to achieve this extraordinary result, the 2010 vintage of Ferrari Trento's premier product won outstanding ratings from Slow Wine, Gambero Rosso, Veronelli, Doctor Wine, Bibenda, AIS and Touring Club, as did the 2009 in the Corriere della Sera's classification of "100 Top Wines". The Giulio Ferrari shared this honour with three other extraordinary wines: Bolgheri Sassicaia 2018 from Tenuta San Guido, Brunello di Montalcino Madonna delle Grazie 2016 from Il Marroneto, and Costa d'Amalfi Furore Bianco Fiorduva from Marisa Cuomo.
Ferrari Trento's flagship wine and a worldwide ambassador for Italian excellence, "il Giulio" represents the Lunelli family's victory in the test against time. They were the first in Italy to believe in a lengthy maturation for this type of wine: with its more than ten years' sojourn on its lees, this 100% Chardonnay – made exclusively in the finest vintages from the family's own vineyards in the foothills of the mountains that surround Trento – has now become the stuff of legend and continues to maintain its record as "the most award-winning Italian sparkling wine ever".

Ferrari Trento promotes a culture of drinking responsibly which is part of the Italian Art of Living.
It is a culture linked to the ritual nature of food and the celebration of convivial occasions, in which consumption is moderate and informed.
Enter the ferraritrento.com website only if you share this approach and if you are of the legal age to drink alcohol in your country: a world of excellence awaits you!
Access to the site was denied because you are not of legal age to drink alcohol.