Matteo Lunelli called to speak on "Italian Icons: from Fashion to Wine" at the OperaWine gathering between Wine Spectator, Vinitaly and Altagamma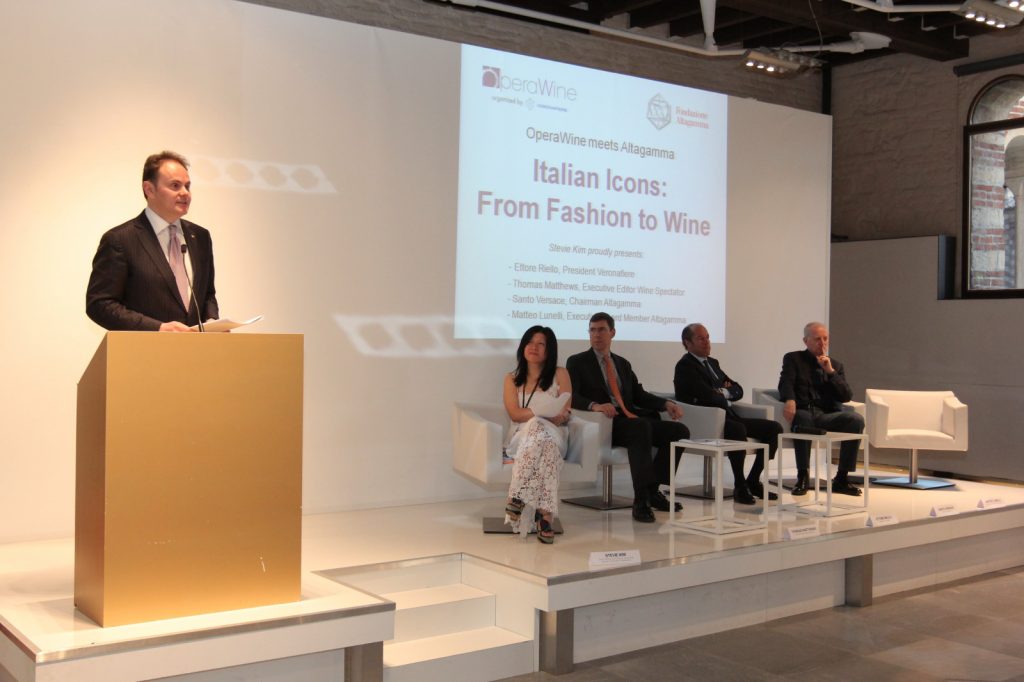 The president of Ferrari Wineries, as well as member of the executive committee of Altagamma, Matteo Lunelli, was chosen to be the voice of great Italian wines in one of the most covered events at the latest Vinitaly. This year at Vinitaly which is now recognized as the world's largest wine exhibition, Wine Spectator, the Bible for those who love good wine, organized together with VeronaFiere OperaWine, its first wine tasting outside the U.S., and chose Italy with a selection of the 100 Italian best houses. It was an amazing early display of Vinitaly 2012, preceded by an event within the event, on the morning of March 24,  "Italian Icons: from Fashion to Wine".  A meeting between Altagamma, the association which brings together the most representative "made ??in Italy" brands from various sectors, and the elite of Italian wine, held between the flags of the best of "made in Italy."  At this event crowded with big names, Matteo Lunelli was one of the speakers with Santo Versace leader of  Altagamma, Ettore Riello, president of VeronaFiere, and Thomas Matthews, executive editor of Wine Spectator.
By clicking here you can download the speech of Matteo Lunelli.

Ferrari Trento promotes a culture of drinking responsibly which is part of the Italian Art of Living.
It is a culture linked to the ritual nature of food and the celebration of convivial occasions, in which consumption is moderate and informed.
Enter the ferraritrento.com website only if you share this approach and if you are of the legal age to drink alcohol in your country: a world of excellence awaits you!
Access to the site was denied because you are not of legal age to drink alcohol.