The best of Italian enology with Ferrari at a grand auction of wines in Hong Kong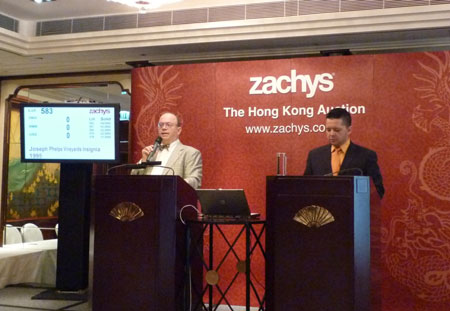 There is the crème de la crème of the best Italian enology at the wine auction held on Saturday, May 25, in Hong Kong which is now considered world capital of wine auctions.  It is organized by the famous American company Zachys, the best for the best labels,  and in collaboration with Vinitaly International. Ferrari cannot be absent, indeed, it will be there at the "Hong Kong's Finest Italian Wine Auction" with authentic rarities: an exceptional Giulio Ferrari Riserva del Fondatore 1986;  an extraordinary Ferrari Riserva of the 150th anniversary of the Italian unification; a special wooden box with three Giulio Ferrari Riserva del Fondatore 1993 and three Giulio Ferrari Riserva del Fondatore 1994.

Ferrari Trento promotes a culture of drinking responsibly which is part of the Italian Art of Living.
It is a culture linked to the ritual nature of food and the celebration of convivial occasions, in which consumption is moderate and informed.
Enter the ferraritrento.com website only if you share this approach and if you are of the legal age to drink alcohol in your country: a world of excellence awaits you!
Access to the site was denied because you are not of legal age to drink alcohol.